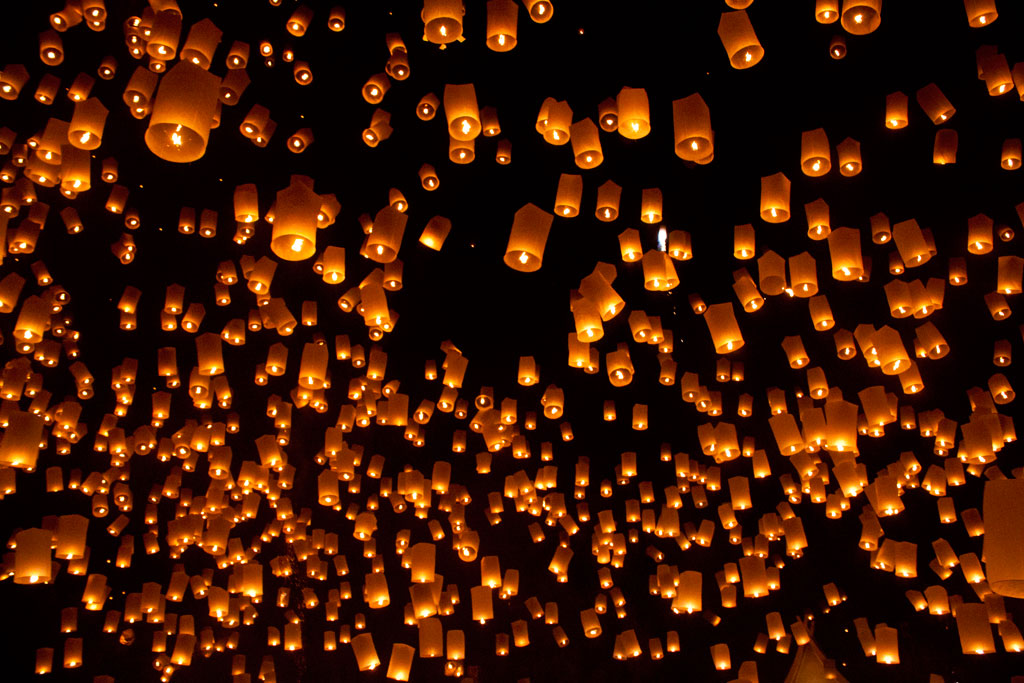 I came across this photo via Pinterest. It is the floating lantern festival in Thailand. It makes me think of wishes being cast off into the universe to be processed and manifested. The New Year is upon us. I am loving my time in Maine and I am finally adjusting to the timezone. The walks, the yoga, the couch time, the laughter, the amazing food have consumed my days in a fabulous way.
At this time of year, it is totally natural to sit and reflect on the year by asking two questions: what went well & what do I want for this upcoming year. It's very typical when approaching year end reviews with oneself to think of things in terms of accomplishments. I noticed while penning my year in review while flying home, a lot of my sentences started with, "I did X," "I finished Y," "I wrapped up Z."
I popped on
Jamie Ridler's Blog over at Jamie Ridler Studios
and what perfect way to approach the New Year than her Wishcasting Wednesday Prompt: What is your wish for the New Year? What I love about this Wishcasting is that by wishing, things stay light, hopeful, optimistic, and low pressure. Wishing keeps things magical.
What I Wish for the New Year...
...that my year is centered around two main themes: Alignment & Letting Go
...I operate holistically in my 4 Values: Abundance-Vitality-Intention-Growth
...that I stay connected to my family & friends and see them often as they warm my heart & soul
...that I maintain my practices of yoga, writing, self-care, and nature dates
...I nourish my physical body with regular exercise & bountiful nutrition
...I am full of bliss and joy in my relationship with the man
...that at the end of the year, I am living my best life